Manolis Savva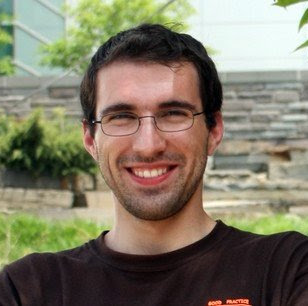 Assistant Professor
Visiting Researcher
I am an Assistant Professor in the School of Computing Science at Simon Fraser University in Vancouver, Canada and a visiting researcher at Facebook AI Research. My research focuses on analysis, organization and generation of 3D content through a human-centric lens of "common sense" semantics. The methods that I work on are stepping stones towards a holistic form of 3D scene understanding revolving around people, with applications in computer graphics, computer vision, and robotics.
I worked as a postdoctoral research associate at the Princeton University Computer Graphics and Vision Lab. I received my Ph.D. from Stanford University, under the supervision of Pat Hanrahan. Prior to that, I received my undergraduate degree in Physics and Computer Science at Cornell University.
Research Interests
Human-centric 3D scene analysis
3D scene synthesis for VR/AR content creation, and learning through simulation
Connecting natural language with 3D representations
Data visualization
News
March 2019
Two papers accepted to CVPR 2019 and one paper at SIGGRAPH 2019.
March 2018
New paper on deep convolutional scene synthesis accepted to SIGGRAPH 2018
February 2018
State of the art report accepted to Eurographics 2018 + one paper accepted to CVPR 2018
September 2017
Two papers accepted to 3DV 2017
July 2017
I was an instructor at the Shenzhen University VCC 2017 Summer School
March 2017
Three papers accepted to CVPR 2017
December 2016
I co-organized the "Directions in Shape Analysis towards Functionality" course at SIGGRAPH Asia 2016
September 2016
I have graduated from Stanford and moved to Princeton
Teaching
I was an instructor for:
Introduction to Computer Graphics and Imaging (CS 148), Summer 2015 at Stanford
I was a teaching assistant for: